Welcome to the warmth of home,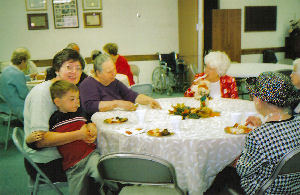 the cozy comfort of friends, and your Spiritual Sanctuary.

The Streetcorner at Knob & Reynolds
is no ordinary streetcorner...
It's a Spiritual Sanctuary, a home for your self, your soul and your family. Come meet people who care. Be a part of something great. Walk with friends who walk with Christ. Sense the Holy Spirit and find renewal.
Most folks call us a church. We call ourselves a little piece of Heaven - the First Presbyterian Church of Ironton.